Business Analyst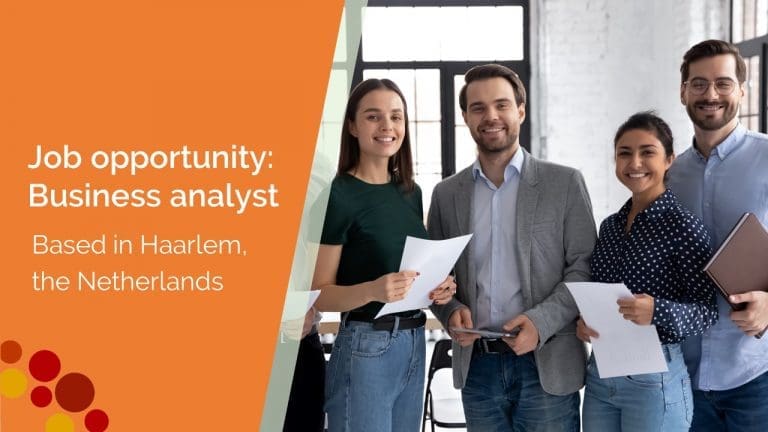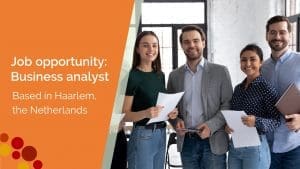 We would like to expand our team with a Business Analyst to work on our energy/commodity markets optimization and financial analytics software.
Are you that enthusiastic analyst that helps to translate business requirements in clear IT deliverables? Do you like to analyze how the business objective can be realized most effectively? Furthermore, do you enjoy being the central point of contact between customers, development teams and other stakeholders? Then send us your CV and motivation letter! This is your chance to make a contribution to an energy world in transition, which requires new solutions to become more sustainable.
Sorry, no agencies please. And also, please confirm that you are an EU-citizen, or eligible to work in the EU. This position is based in Haarlem, the Netherlands, around 15 minutes by train from Amsterdam and also close to other major Dutch cities. We do not provide visa sponsorship for this role.
Tasks Business Analyst
You will be:
Solving problems for our customers by translating business requirements into new specifications for our software.
Participating in discussions to find the most efficient and user-friendly solution. Following this, make a cost-benefit analysis.
Communicating with our clients to explain the use of the KYOS software and receive their feedback.
Assisting in implementation projects. Communicate about progress and align expectations.
Coordinating the communication between various stakeholders, including customers, development teams and management.
Monitoring the progress of new developments and take action in case of deviations.
Using your market knowledge to identify areas where we can improve on. In addition, you will help to define the development roadmap.
Improving your skills for your future career in the fast-moving energy industry.
We expect that you have:
A Bachelor or Master's degree (BSc or MSc), preferably in a subject such as business studies, business administration, management or information technology.
Minimum of 3 years relevant work experience.
Strong communication and interpersonal skills. Particularly important as you will be part of an international team.
A pragmatic problem-solving attitude and keen to take on new challenges.
Proven analytical background.
Flexibility – while working on a new solution for client A, you may be required to assist in another project for client B.
Good oral and writing skills in English.
Above all, good attention to detail and strong focus on accuracy of information.
A genuine interest in energy and commodity markets.
To apply
In your motivation letter, please tell us why you would like to work for KYOS, and what experience and skills you will bring along. You can send your application (CV and motivation letter) to: info@kyos.com.