Medior or Senior PHP Developer (fulfilled)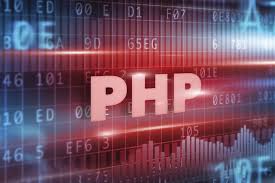 PHP Developers (Medior / Senior level)
Although we currently do not have any open positions for PHP Developers, you are always welcome to send us your open application (CV and motivation letter). Sorry, no agencies please. And also, please confirm that you are an EU- citizen, or eligible to work in the EU.
We are regularly looking for PHP Developers (Medior / Senior – depending on experience) to work on our energy trading and risk management software. Are you that creative and hands-on person that loves to come up with new ideas on how to improve the way our software is displayed? Do you have a good eye for detail to make sure that the code you are writing is working perfectly? If you are still enthusiastic, please read on!
About us
Our software is based on web technology, combined with compiled components for specialized calculations. We provide it as a hosted service, but if needed we also install it locally for clients. Our customers are mostly large international companies, in the energy, chemicals or food industry. Our international team consists of 15 people, working on software development (mainly PHP), quant model development and IT support. This position is based in Haarlem, the Netherlands.
Tasks:
Defining new functionalities with our team of developers and consultants
Turning these requirements into front-end and back-end code using web standards and PHP
Writing unit, feature and browser tests to safeguard the quality of our product
Creating code around the product: automating tasks, improving deployment procedures (dev-ops)
Providing technical customer support
We expect that you are:
A PHP developer with at least 3 years (medior) or 6 years (senior) experience
Also familiar with Front and Back-End technologies including HTML, CSS, Javascript, Ajax, JQuery, SQL (mysql/sql server), XML, Json, Git version control, Scripting (bash/windows)
Able to work with frameworks
Experience with Docker is a plus
Responsible and have a hands-on mentality
Able to think with a practical attitude: transform functional requirements into a robust and user-friendly system
A good communicator, both with colleagues and clients
Able to manage both a high level structure as well as writing detailed code
Good English language skills (speaking Dutch is not a requirement)
Educated to bachelor's or master's degree level
We offer:
Competitive remuneration
A nice international team of colleagues to work with
Possibility to work part-time and/or a day per week at home
Pleasant office in the center of Haarlem, 5 minutes' walk from the railway station
We always welcome open applications. In your motivation letter, please tell us why you would like to work for KYOS, and what experience and skills you will bring along. You can send your application (CV and motivation letter) to: info@kyos.com.
Recruiters and other service providers / intermediaries: we explicitly request you not to respond and not to contact us via e-mail or phone.