Senior Quality Assurance Engineer
KYOS is looking for a Senior Quality Assurance Engineer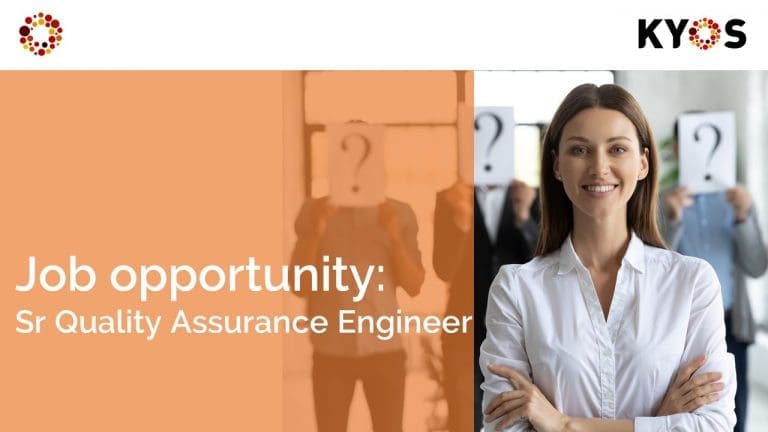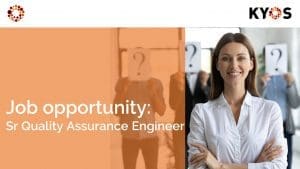 The Senior QA engineer role plays an important part in our company's product development process. We are looking for someone to take ownership of the QA procedures. Are you this enthusiastic, capable person with excellent communication skills? This role of senior will involve managing one junior QA.
As a QA you will be involved in the development process from the beginning:
making sure requirements are clearly defined,
asking questions to product owners and developers,
cooperating with developers into writing testable code and
conducting tests before a feature is deployed to ensure software runs as expected.
About us
Our analytical software is based on econometric models and mathematical algorithms provided as a SaaS application. Our customers are mostly large international companies in the energy industry. They operate across Europe and beyond, and use our solutions to make optimal investment decisions, manage price risks, optimize the use of their assets (power plants, energy storage, transport), make optimal trading decisions, and assess future market price scenarios. More and more of our clients are active in the field of renewable energy.
Our international team consists of 30 people, working on software development (mainly PHP), quant model development, IT support, marketing and sales.
Requirements Senior QA Engineer:
A Bachelor's degree in a technology-related area like computer sciences
At least 3 years of work experience in a software-related QA position
Feature testing: Ensure new deliverables are working in the expected/described way
Regression testing: Ensure a fixed bug does not cause other regressions
"3 Amigo meetings": Deduct necessary test cases & ask the right questions
Manual end-to-end & exploratory testing
Experience in reporting regressions clearly and with proper reproducible steps
Experience in writing clear, concise, and comprehensive test plans and test cases
Experience working closely with developers, defining necessary tests scenarios
Practical experience with GitHub
Being able to analyze customer issues and translate to bug descriptions and testable scenarios
Knowledge of software development process
Nice to have:
Being familiar with automated workflows (pipelines)
Experience with automated testing
Experience with contract testing
What we offer:
Competitive remuneration.
25 days paid holidays.
A nice international team of colleagues to work with.
A full-time position, 32 or 40 hours/week.
Pleasant office along a canal in the center of Haarlem, 10 minutes' walk from the railway station, and 15 minutes by train from Amsterdam.
Possibility to work from the office and/or from home.
To apply for the role of senior QA Engineer:
Please confirm that you are an EU-citizen, or eligible to work in the EU. Visa sponsorship is not provided for this role.
In your motivation letter, please tell us why you would like to work for KYOS, and what experience and skills you will bring along. You can send your application (CV and motivation letter) to: info@kyos.com.