Senior Quantitative Developer
We're looking for a Senior Quant!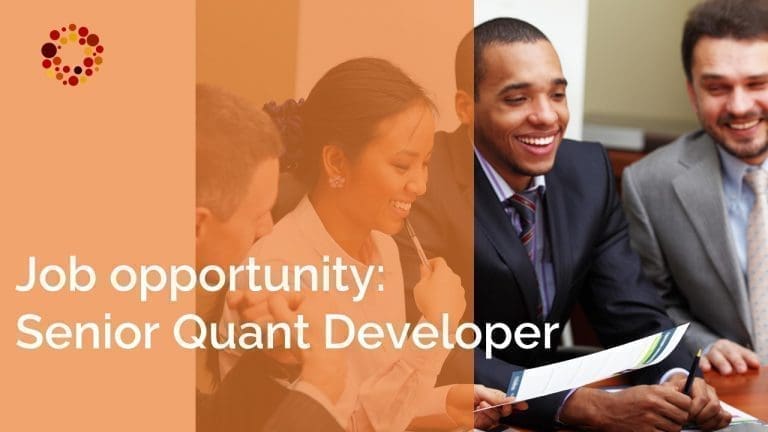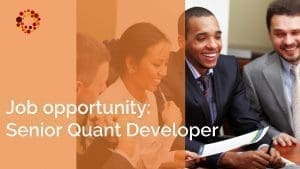 We would like to expand our team with a Senior Quantitative Developer / Analyst to work on our energy/commodity markets optimization and financial analytics software. Are you that enthusiastic and experienced quant with excellent skills in developing analytical software? Do you like to work with large datasets and apply financial concepts, stochastic modelling and optimization algorithms to real-life cases? Do you like to support our clients and your colleagues with all the challenging questions they may have? Then send us your CV and motivation letter! This is your chance to make a contribution to an energy world in transition, which requires new solutions to become more sustainable.
Sorry, no agencies please. And also, please confirm that you are an EU- citizen, or eligible to work in the EU. This position is based in Haarlem, the Netherlands, around 15 minutes by train from Amsterdam and also close to other major Dutch cities.
About us
Our analytical software is based on econometric models and mathematical algorithms. Our customers are mostly large international companies in the energy industry. They operate across Europe and beyond, and use our solutions to make optimal investment decisions, manage price risks, optimize the use of their assets (power plants, energy storage, transport), make optimal trading decisions, and assess future market price scenarios. More and more of our clients are active in the field of renewable energy.
Our international team consists of 30 people, working on software development (mainly PHP), quant model development, IT support, marketing and sales.
Tasks Senior Quantitative Developer
You will be:
Developing quantitative solutions in Python and Matlab for pricing, optimization, forecasting and risk management.
Solving problems for our customers, using new and innovative solutions from various disciplines, including (stochastic) optimization and machine learning.
Maintaining the existing models (in Matlab and Python) and performing quantitative analysis on market data to support the pricing & risk functionality.
Communicating with our clients to explain the use of the KYOS software and explain the underlying methodologies, receive feedback, and translate their feedback into specifications for our software.
Working on client projects as a quantitative consultant, for example assessing investment projects. Making specific analysis with the KYOS software and with other types of analysis to provide a thorough analysis and practical recommendations to the client.
Assisting your fellow quant developers, explaining requirements, helping them to make a plan for development, investigating new methodologies, reviewing and commenting on their work, and having fun together.
Improving your skills for your future career in the fast-moving energy industry.
We expect that you have
A university degree (MSc or PhD) in a quantitative field (econometrics, computer science, mathematics, physics)
Flexibility – while working on a new solution for client A, you may be required to solve a failed job run for client B
Strong mathematical programming skills, in particular Python or Matlab.
A pragmatic problem-solving attitude and keen to take on new challenges.
Attention to detail and strong focus on accuracy of information.
Good oral and writing skills in English.
Good team working skills, as you will be part of an international team.
A good understanding of financial quantitative modelling.
Senior: at least 5 years of work experience
A genuine interest in energy and commodity markets, and the transition to renewable energy.
We value team work
Working together as a team is very important to us at KYOS. It is our mission to deliver software that exceed our customer's expectations, and exceed the industry standard. We believe in synergy, and that only together we can develop even better practical solutions for our clients. Therefore, we expect you to be communicative and actively seek and provide feedback to your colleagues. Good, constructive collaboration will bring us further whilst helping you to grow professionally.
We offer
Competitive remuneration.
A nice international team of colleagues to work with.
A full-time position, 32 or 40 hours/week.
Pleasant office along a canal in the center of Haarlem, 10 minutes' walk from the railway station, and 15 minutes by train from Amsterdam.
In your motivation letter, please tell us why you would like to work for KYOS, and what experience and skills you will bring along. You can send your application (CV and motivation letter) to: info@kyos.com.