KYOS present at ACT Treasury Conference – UK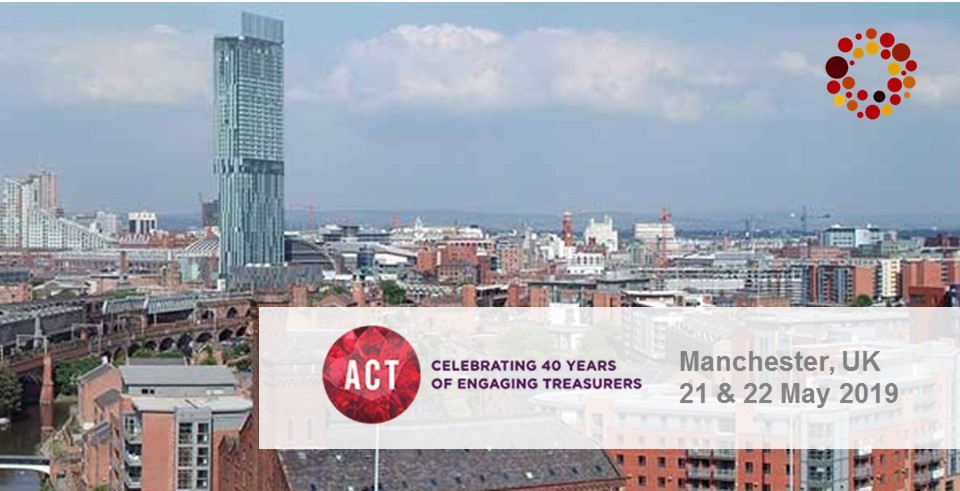 British Annual Treasury Event
KYOS will be present at the ACT annual conference, together with Trinity Treasury Management Systems. Manchester Central is again the venue for the 2019 edition that ACT (Association of Corporate Treasurers) is organizing.
Be sure to step by at the exhibition area for a quick demonstration of our portfolio and risk management system!
The conference agenda is fully packed, featuring some interesting topics and case studies. Furthermore, the exhibition area has over 80 exhibitors which makes the ACT Annual Conference the key treasury product and service exhibition in the UK.

Date: 21 and 22 May 2019
Location: Manchester Central,  Manchester M2 3GX
United Kingdom
More information about the event: ACT Annual Conference
Better Cash Flow management
To help you understand these risks associated with commodity prices and improve your cash flow prediction, KYOS has developed risk management software to effectively manage your commodity portfolio. Above all, this software is tailor-made to reflect your specific requirements. The KYOS commodity portfolio & risk management system captures years of industrial experience in managing budgets, commodity contracts, hedging, market price analysis and cash flow forecasting.
Are you still using different spreadsheets to calculate your numbers? Whether you are in Procurement, Sales, Finance or Treasury – every department needs good, dependable figures. We are confident a good cash flow forecast will make your life easier. Please do not hesitate to contact us so we can discuss how we can help you save time – and probably money too.
More information? Please leave your details in the black section below, or send an email to: info@kyos.com