Green hydrogen: free webinar Tuesday 31 Oct 2023
Green hydrogen is the topic of our next webinar! Join us on Tuesday 31 October 2023 for this free live webinar.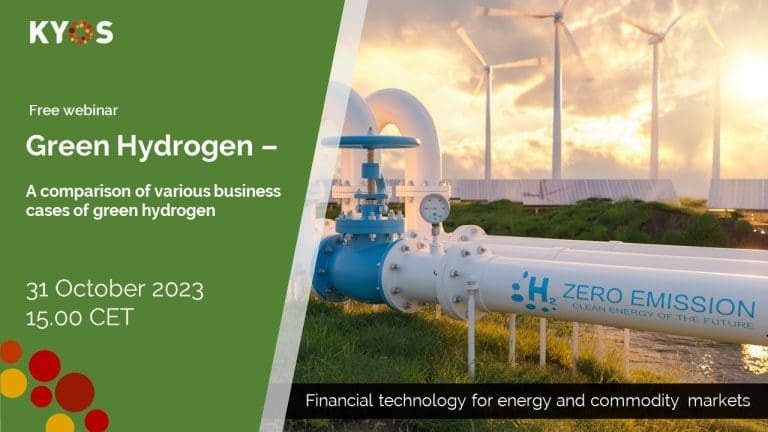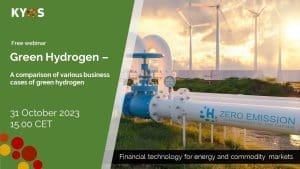 Green hydrogen is going to play a key role in the energy transition. Policy makers and market makers are working hard to make this happen. But which combinations of green power generation and electrolysis will be most competitive, in which countries, and at which cost differential to grey hydrogen?
How can green hydrogen be produced from renewable power? What are going to be the winners of the 800 mln Euro support in the first EU auction for green hydrogen this November?
In this free webinar we will compare various business cases of green hydrogen.
Webinar Details: Green hydrogen
Topic: Green hydrogen
When: Tuesday 31 October 2023
Time: 15.00 CET (Amsterdam, Paris, Berlin timezone)
Duration: about 45 minutes
Speakers: Cyriel de Jong & Ewout Eijkelenboom, KYOS
This webinar is free of charge, and will be recorded. The day before the webinar you will receive the log-in details.
Sign up:
Webinar Sign up - Green Hydrogen