Energy options
Puts a price to all option types
Make quick calculations, fully automated
Enjoy easy interfaces with market and other data
Fully embedded in KYOS Analytical Platform
KyOption prices a wide variety of options used in the energy markets, such as calls and puts, single options and strips of options, commodity spread options and time spread options. Next to the value, KyOption also calculates the exposures of the options. Being fully integrated in the KYOS Analytical Platform, this energy option pricing module gives traders and optimizers therefore a powerful and easy to use tool to price and manage options.
Benefits
1. Energy Options Pricing
An accurate and quick pricing engine calculates the fair value of the option, using both Monte Carlo simulations and closed-form formula solutions. KyOption displays the intrinsic value as well as the total value of the option. In addition, the module can value advanced options types as commodity spread options and location spread options.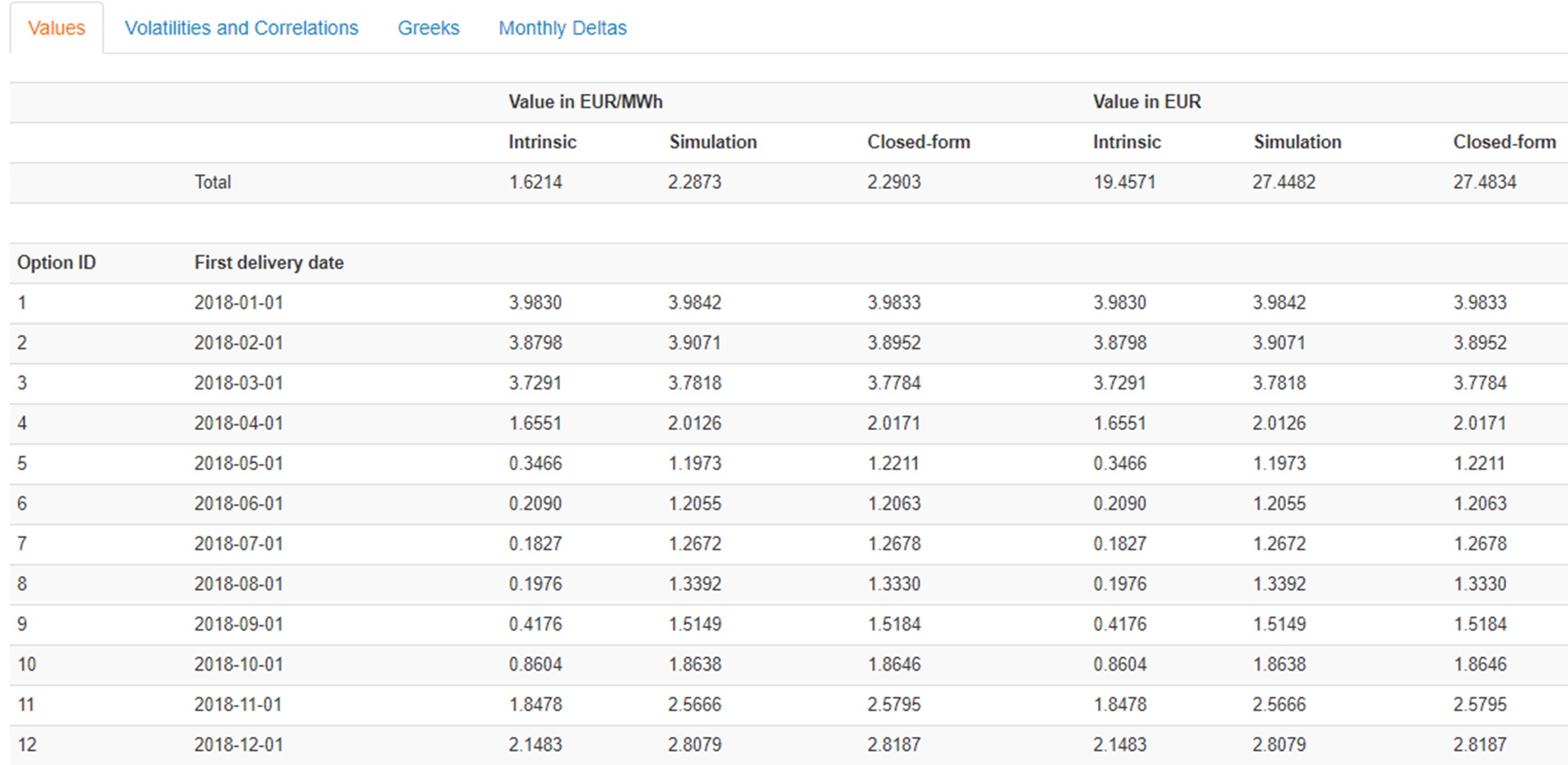 2. Position Management
KyOption calculates the Greeks of each options which allows you to effectively manage your options. In the case of options with multiple underlyings, like commodity spread options, KyOption shows the Greeks per underlying. Furthermore, the tool displays the volatilities and correlations that are used in the calculations. The user may override these parameters with its own views.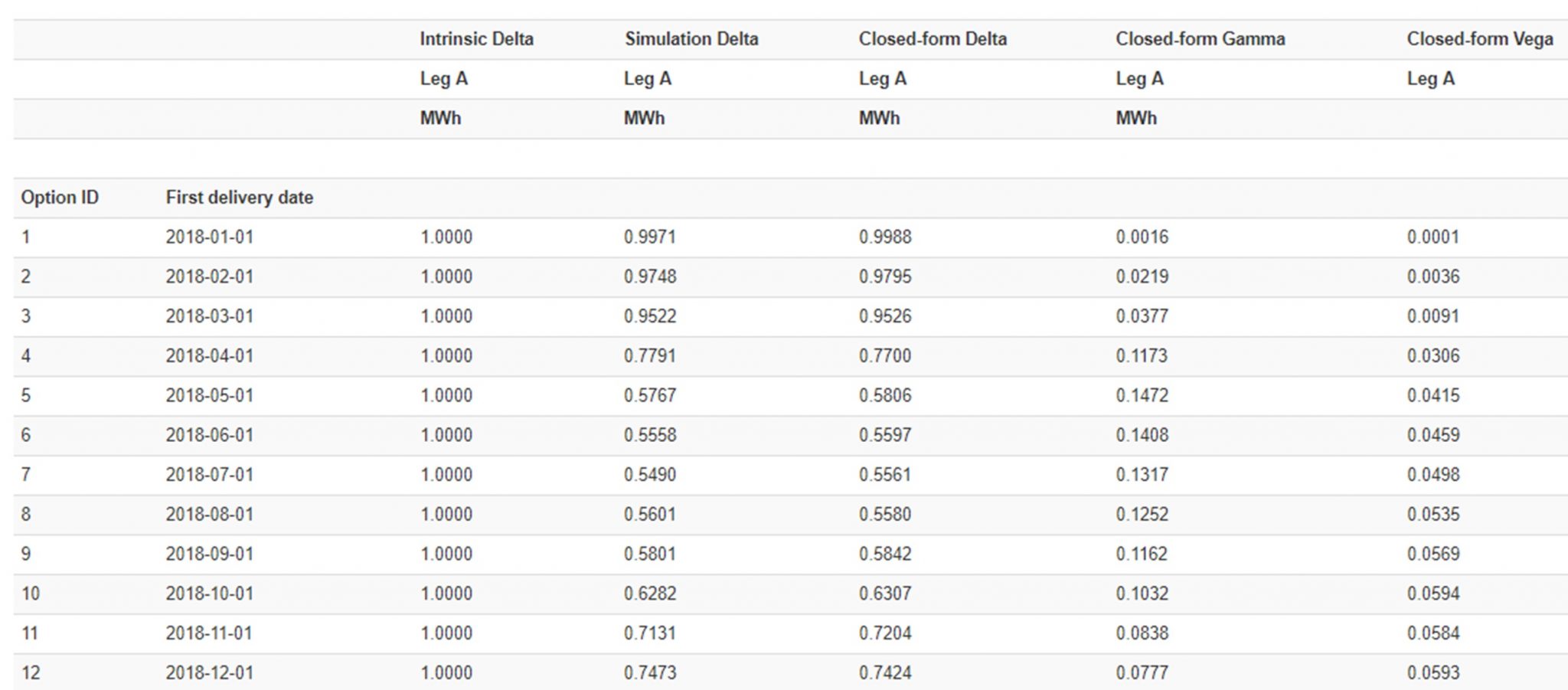 Features
The KyOption pricing tool allows you to price a wide range of option types. An intuitive user interface allows for easy capture of single options, strip of options, commodity spread options and time spread options.
Of course we integrated KyOption in our KYOS Analytical Platform. Automated data feeds ensure that you get up-to-date prices and Greeks every day.
Methodology
The option pricing engine calculates the price of each option using Monte Carlo simulations as well as a closed-form formula solution. For the Monte Carlo simulations we use KySim, our state of the art Monte Carlo simulation engine.