Gas Storage and Swing Report – quarterly update
Make the most of your gas storage!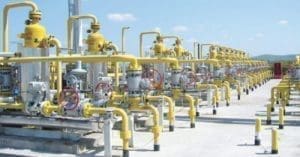 Find here quarterly updates of our gas storage and swing report. It provides price assessments of a few standard storage and swing contracts, which you can benchmark to your own valuations. Find historical price graphs on the Dutch Title Transfer Facility (TTF) and UK's National Balancing Point (NBP) market, including spot volatility and year-ahead forward volatility in one handy overview.
Gas Storage and Swing Report
We have combined the most widely used parameters in the gas industry in our Gas Storage and Swing Report. See quickly in which direction TTF and NBP prices are moving. Take advantage of our free service to you – we will post a new update on this page every month.
Please click on the date below for the corresponding pdf:
All valuations have been performed with KYOS software and models, KyStore and KySwing. Inputs include market parameters, including our own suggestions, forward curves and other parameters and settings. The monthly forward curve determines the intrinsic values. KyStore supports traders and portfolio managers in natural gas markets. The gas storage optimization software raises revenues from gas storage trading operations, provides accurate valuations and reduces risk with adequate hedge recommendations. Our software uses Monte Carlo simulations of spot and forward prices to provide the rolling intrinsic and option values. KYOS valuation software is widely used in the energy industry. You can find more information about our gas optimization software on our solutions page here.
Contact us for more information about the models and assumptions underlying this report, or to request a demonstration of the KYOS software via e-mail: info@kyos.com. Please let us know what you think about this report – we do hope you find it useful! Are you missing information? Or do you have other suggestions? We look forward to hearing from you!