Insights on European energy markets
Report: Insights on European energy markets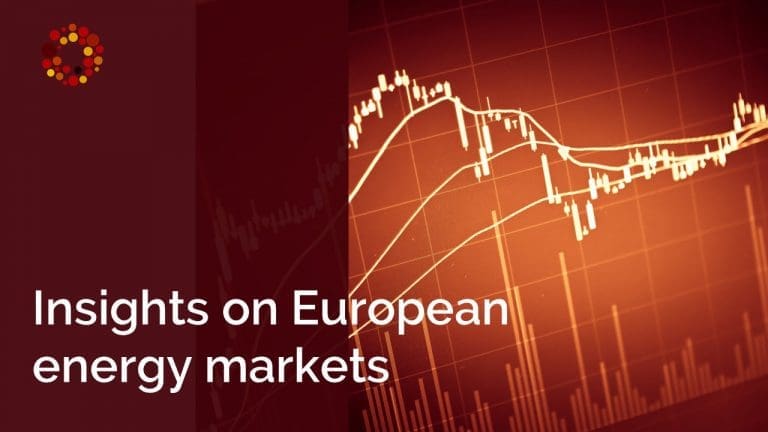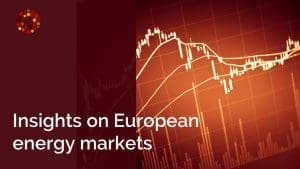 Regularly we will publish an update on the European energy markets. For instance, what are the major trends on the power and gas markets? See what happened on the energy markets and where the prices are heading.
September 2023 Insights in Eur Energy markets
July 2023 Insights in Eur Energy markets
June 2023 Insights in Eur Energy markets
May 2023 Insights in Eur Energy markets
April 2023 Insights in Eur Energy markets
March 2023 Insights in Eur Energy markets
Feb 2023 Insights in Eur Energy markets
Jan 2023 Insights in Eur Energy markets
Other publications from KYOS
Next to these 'Insights on European power and gas markets', we have more! For example, we publish every quarter PPA Insights. In this report we assemble solar and on-shore wind power prices for most European countries. In addition, for updates on gas storage and swing contracts, we have our quarterly Gas storage and swing report.
Furthermore, we aggregate power price data for many countries in Europe on power.kyos.com. Gain a unique insight into the European future power market with power price assessments in the next 10 years. These are combined with detailed statistics of the underlying price drivers.
Do you wish to be kept updated on new releases of our publications, please subscribe to our newsletter!
Fundamental power market model
In need of fundamental power market prices? KYOS has the answer. KyPowerFundamentals (KyPF) creates hourly power price forecasts. Use the software to assess the impact of policy changes, or assist with strategic investment decisions and to support trading activities. KyPF has the unique feature of integrating Monte Carlo simulations into fundamental power market modelling. This provides a much broader perspective on potential future developments than a single forecast.
Analysts: Rely on up-to-date market information and use our different Weather Year simulations, demand and supply balances as well as price forecasts to leverage your own analysis.
Traders: KyPF enables you to identify mis-pricings in the market and quantify the levels of different risk premiums that are priced in. From this basis, our model helps you strengthen your trading strategies and turn insights into action. KyPF also helps to answer strategic questions. By modeling scenarios 20+ years into the future, our fundamental model supports your long-term investment and planning decisions. It is key to understand and anticipate issues at play in power markets. New consumption patterns and technologies, increasing interconnection and renewable capacity, as well as fast regulatory changes are all driving factors and essential in your strategic decision-making process. Our model takes all of these factors into account.