Report Market price risk for regulated renewable assets in Spain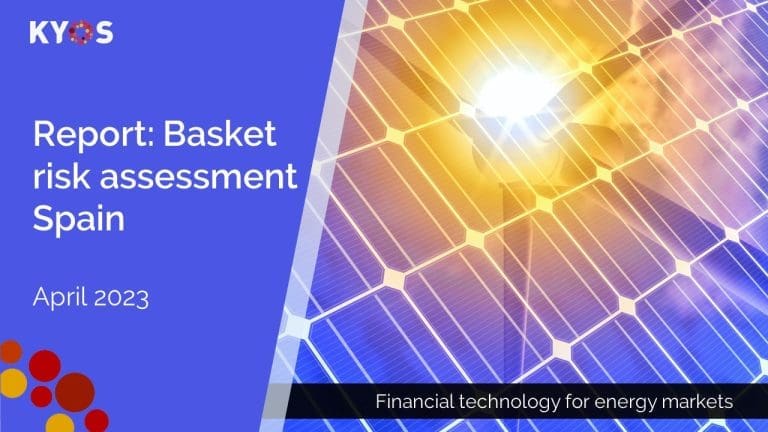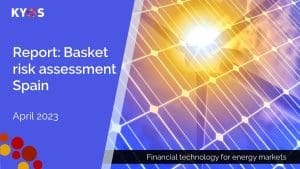 [English below] En esta nueva serie de reportes en inglés, discutimos sobre el riesgo al que los activos renovables en España deben enfrentarse bajo el régimen introducido por el Real Decreto RD-L413/2014 (y sus modificaciones en RD-L 10/2022).
En KYOS observamos que el mecanismo de la cesta expone a los activos a los precios del mercado. En el 2023, estimamos una pérdida promedio de 17.95 € por MWh de producción en comparación con el precio justo de 207.88 €/MWh, estimado por el gobierno español.
Nuestro potente motor de simulaciones de Monte Carlo cuantifica el riesgo de que esta pérdida sea incluso mayor al final del año. ¡Revisa nuestro reporte para saber más sobre el tema! April 2023 ES market price risk assessment
---
In this new series of reports, we discuss the risk that regulated renewable energy assets in Spain face under the Royal Decree RD-L413/2014 (and its modifications in RD-L 10/2022).
We observe that the basket mechanism exposes asset owners to market prices. In 2023, we expect  an average loss of 17.95 € per MWh of production in comparison to the government-estimated ('fair') price of 207.88 €/MWh.
Our powerful Monte-Carlo price simulations engine quantifies the risk that this loss becomes even larger by the end of the year. Check our report: April 2023 ES market price risk assessment