Post webinar: advanced risk management
Post webinar: Advanced risk management and the role of data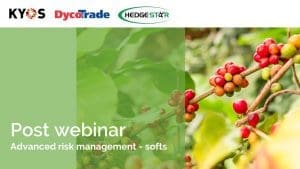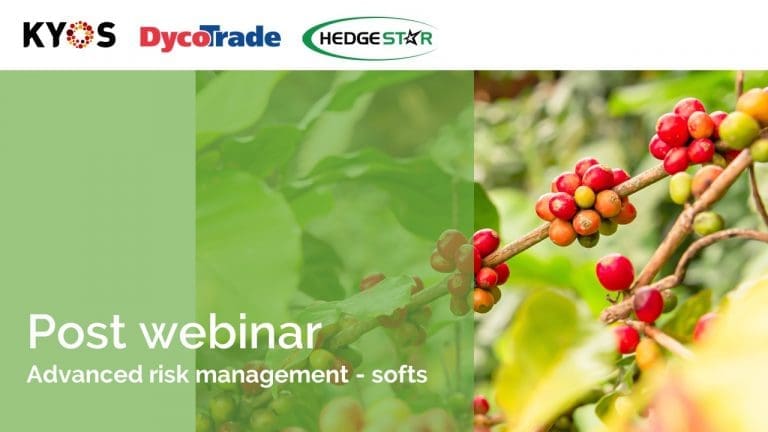 Thank you for your interest in our webinar on advanced risk management. Craig Haymakers, HedgeStar, Ben van der Laan, DycoTrade and Richard Cornielje, KYOS joined forces, and talked about commodity trading. Main question: what is risk management, and how do you use data to your advantage in your hedging strategy. The ultimate goal is of course to make your business more profitable!
The systems of DycoTrade and KYOS complement each other very well. Use the CTRM system of DycoTrade to create and manage all possible contracts in an easy way. The KYOS PRM is the next step – it offers advanced risk management functions such as cash-flow forecasting, stress testing and value-at-risk. The consultants of HedgeStar offer advice, valuations and hedge accounting services to facilitate the process.
Please find here the slides of the session held 14 February 2022.  
To view the slides of the presenters:
20221402 Webinar Advanced Risk management DycoTrade HedgeStar KYOS
If you missed this webinar, but still would like to watch it, please let us know by sending your details to info@kyos.com.