Webinar Advanced risk management – follow up
Follow up: Webinar on Advanced risk management and the role of data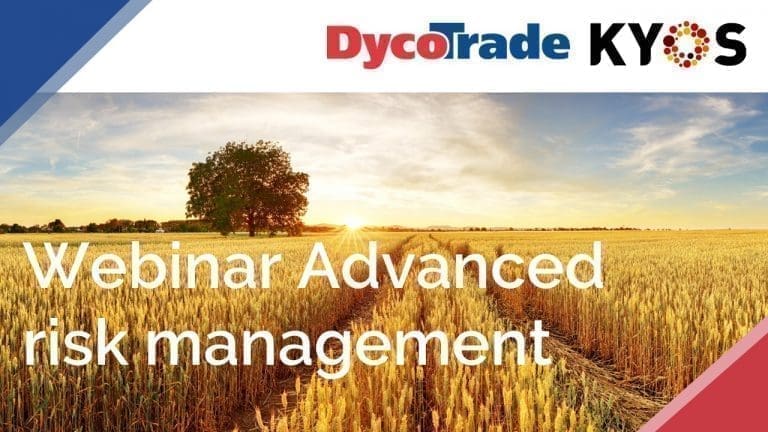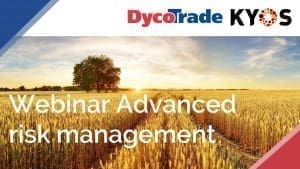 Thank you for your interest in our webinar on advanced risk management. For the first time, Frederik Haaxman, Nick Hoedemakers, DycoTrade and Richard Cornielje, KYOS joined forces, and talked about commodity trading. Main question: how to make your business more profitable.
The systems of DycoTrade and KYOS complement each other very well. Use the CTRM system of DycoTrade to store all possible contracts in an easy way. The KYOS PRM is the next step – it offers advanced risk management functions such as cash-flow forecasting, stress testing and value-at-risk.
In the webinar, Richard showed various aspects of risk management by using palm oil contract as an example. For example, what is the impact of volatility on the cash-flow? And how this translates into short-term and long-term risks?
Please find here the slides of the session held 29 June 2021.  
To view the slides of the presenters:
DycoTrade – KYOS Webinar Slides DT
DycoTrade – KYOS Webinar Slides KYOS
If you missed this webinar, but still would like to watch it, please let us know by sending your details to info@kyos.com.
KYOS software will make your operation become more profitable
Does your company have a significant exposure to commodity prices? Then KYOS has a cost-effective solution for your daily management. The KYOS Portfolio & Risk Management System brings together your physical commodity positions with financial contracts. This provides not only a complete picture of purchases and sales, but also of the financial risks you are exposed to.
Contact us for a short demonstration: info@kyos.com