Webinar Japanese power market follow up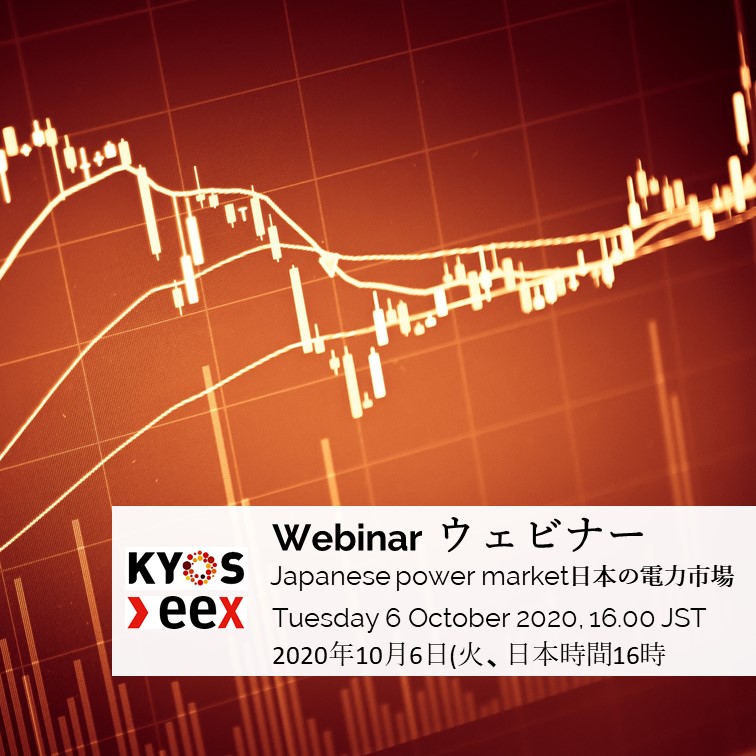 日本の電力先物取引市場と価格変動リスクに関するウェビナーのご案内
(English below)
おかげ様で、10月6日にEEX と KYOS で共催いたしましたウェビナーは盛況に終えることができました。本ウェビナーのトピックは日本における電力先物取引市場と価格変動リスクのマネージメントについて行われました。
こちらのリンクからスライドをダウンロードいただけます。
KYOS EEX ウェビナー 日本の電力先物取引市場とリスクマネージメント
ご訪問ありがとうございます。ご質問やソフトデモのご希望等ございましたら
info@kyos.jp までご連絡をお願いいたします。
Webinar about futures trading in the Japanese power market to manage price risks
The EEX and KYOS webinar that we organized 6 October 2020 was a great success. The topic of this webinar was about futures trading in the Japanese power market to manage price risks.
Please find underneath the link to the slide deck:
KYOS EEX Webinar Japanese power market 6 Oct 2020 EN_c
Thank you very much for your interest. If you have any questions, or would like a short demonstration about our services, please do not hesitate to contact us: iinfo@kyos.jp.
In addition, if you missed this webinar, but still would like to watch it, please let us know by sending your details to info@kyos.com.