Webinar: Hedging in PPAs Tuesday 25 January 2022
Join our free webinar on hedging long-term price exposures in renewable power projects and PPAs.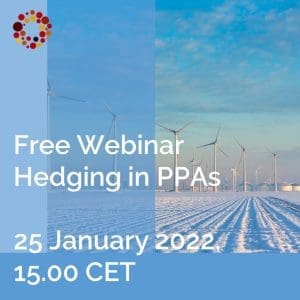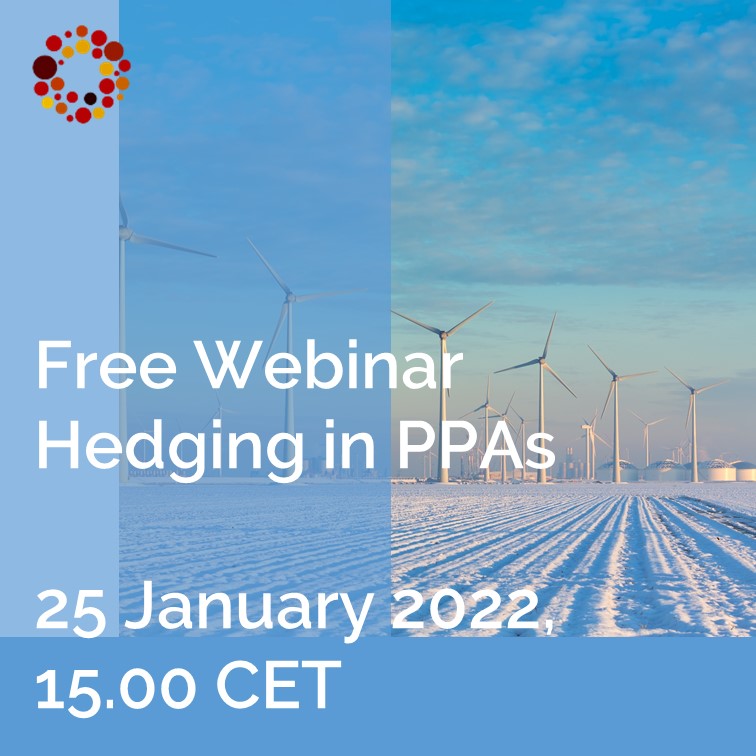 In the absence of Feed-in-Tariffs, the earnings of renewable energy projects and PPAs are considerably exposed to market prices. The exposures extend over long horizons of up to 20 years. In the webinar we will discuss how these risks can be quantified and how they can be reduced with a dynamic hedging strategy. Particular attention will be given to the concepts of earnings-at-risk and stack-and-roll hedging strategies.
Webinar Details
Topic: Hedging in renewable power projects and PPAs.
When: Tuesday 25 January 2022
Time: 15.00 CET
Duration: about 45 minutes
Speakers: Cyriel de Jong & Ewout Eijkelenboom, KYOS
This webinar is free of charge, and will be recorded. We will hold this webinar in Zoom, the day before the webinar you will receive the log-in details. Don't worry if you cannot attend this live webinar, you can still sign up to receive the link to the recording after the live event.
Sign up