E-World Energy & Water 2020 highlights

In this article we would like to show you some E-World Energy & Water 2020 highlights. From 11-13 February 2020 we were present at this yearly trade show in Essen, Germany.
It is one of Europe's largest fairs focusing on all aspects of energy. The fair has five halls, fully occupied with 813 exhibitors and attracted more than 25,000 visitors during the course of three days.
We certainly had three days full of meetings, visits, and lots of talking…we are very happy that many of you found their way to our stand in Hall 3, 163.
The central theme of E-World this year was 'Smart City and Climate Solutions' – to encourage sustainable transformation and promote intelligent infrastructures.
Creating more efficiency is key to KYOS, and the goals of E-World therefore resonates very well with ours. KYOS' models aid you in optimizing your energy portfolio, from gas storages and power plants to the most complex contracts.
PPA Valuation tool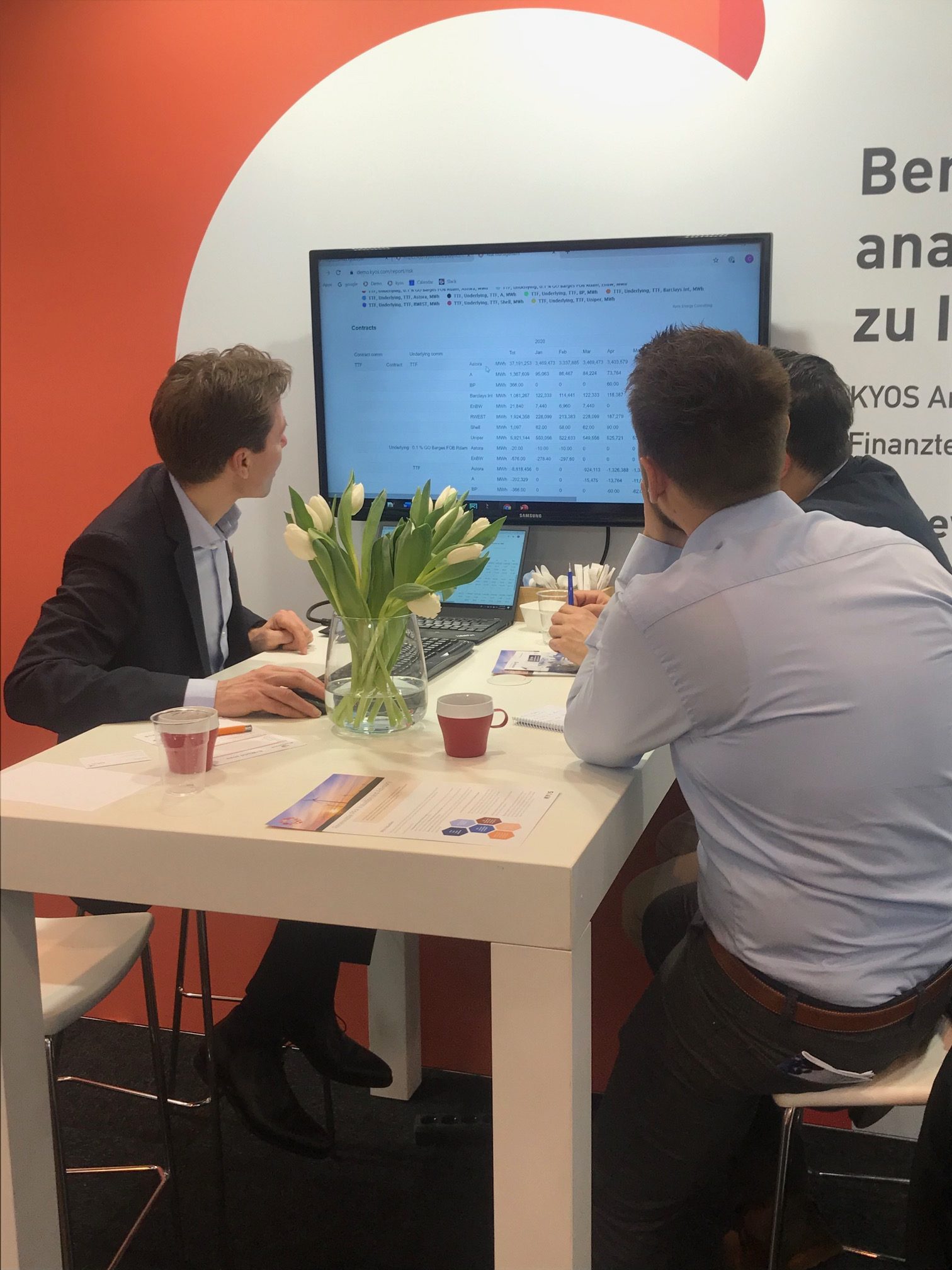 We were proud to demonstrate our software models – in particular our new addition KyPPA to support you in valuing renewable Power Purchase Agreements (PPA). The valuation of these PPA's  is not easy. There is a wide variety of risks in renewable power purchase agreements, such as volume risk, price risk, profile risk and imbalance risk. The KYOS PPA model considers all these factors to come up with a fair market value. Of course, we have embedded this solution fully in the KYOS' platform to make it an invaluable addition in managing your energy portfolios.
Request your demo
In case you did not attend E-World but are interested in our software models, please contact us via the form below. In a short online demonstration we will show you how easy it is to work with our models, and how they benefit you in your daily business.
It was great to meet you – see you next year! We will be at the same location: hall 3-163.
Some more E-World Energy & Water 2020 highlights: