ISO 27001 Certification
KYOS obtains ISO 27001certification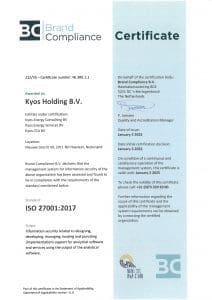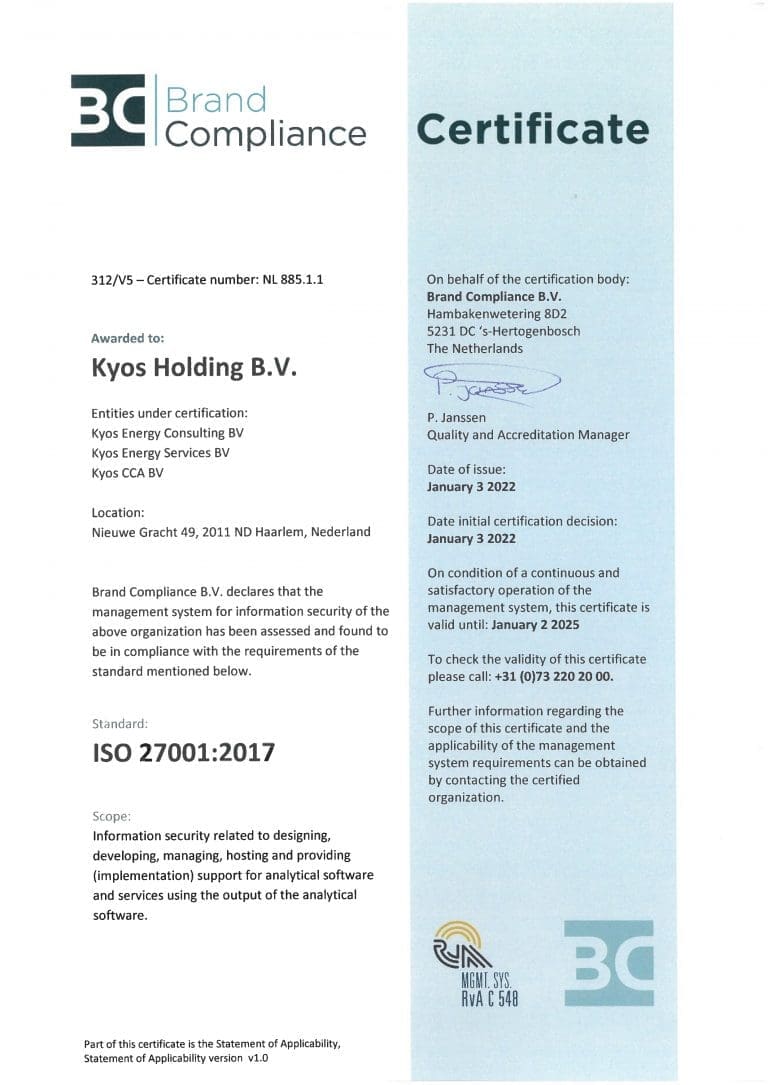 KYOS is proud to announce that we are now ISO 27001 certified. ISO is the prestigious standard that describes best practices for information security and management systems.
Highest standard of information security
Achieving accredited certification to ISO 27001 demonstrates that KYOS is following information security best practice. The certificate provides an independent, expert verification that information security is managed in line with international best practice and business objectives.
Hans van Dijken, who lead the project within KYOS, says: "We are very pleased with obtaining the certificate. It demonstrates not only our commitment to the highest standards of security, but it also illustrates our drive for continuous improvement. This signals to our customers, business partners, prospects and employees that we have embedded the protection of their data in the heart of the organization."
Continuous effort
From now on, KYOS will undergo a yearly external audit to confirm the accreditation. We value the privacy and security of information, and therefore we have executed sophisticated security measures to protect them. Above all, we want our customers to fully trust our technology and services. The accreditation cycle ensures the validity of this statement, not only today, but also in the future.
For us, this certificate is an important milestone. Moreover, it is a central part of our promise to deliver outstanding software, meet the needs of our clients, and exceed their expectations!