PPA Insights: European solar and wind power prices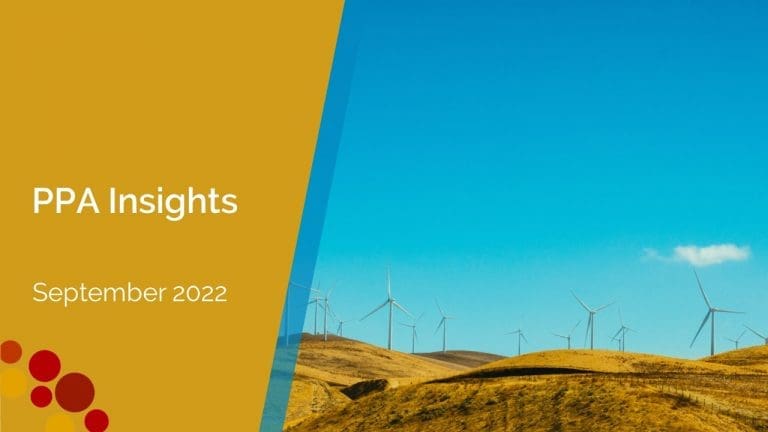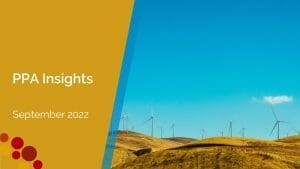 What are the current long-term solar and wind power prices? Find these prices every quarter in our PPA Insights report, where we assemble solar and on-shore wind power prices for most European countries.
Link to report: PPA Insights Nr 5 September 2022
Also interesting is our sister website with lots of data on European power prices: power.kyos.com
Software solutions for renewable power
Do you for example operate solar or wind generation and need to manage the price risks? Or do you wish to invest in an on-shore or off-shore wind farm? Are you operating a battery storage or pumped hydro facility? Or are you a large energy end user with various options for sourcing green energy? KYOS helps you with setting a price for your resources. In addition, we guide you with investing and contracting (PPA) decisions. In fact, we offer you the tools to manage the price risks of any type of portfolio with renewable generation and energy storage.
The KYOS renewable risk management system provides a complete picture of the electricity portfolio with renewable energy PPAs and related hedges. As an illustration, reporting includes volumetric position, mark-to-market value, value-at-risk and earnings-at-risk. All modules are part of the KYOS Analytical Platform, a cloud-based software platform.
KYOS puts a lot of effort to find the right balance between offering a robust deal capture system and a fully flexible spreadsheet solution. We include standard PPA pricing mechanisms for certain countries and technologies. Additionally, we offer you the unique feature to add your own pricing structures to the system.
Contact us for more information or a free demo: info@kyos.com